Madigan Dental Services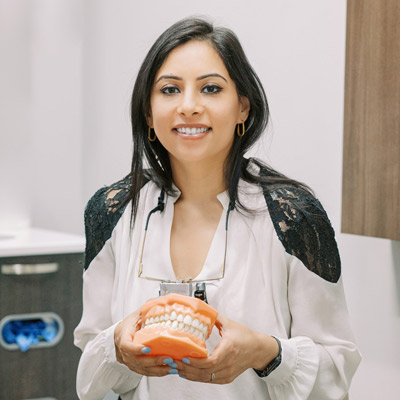 Our privately-owned dental practice offers comprehensive services for every member of the family. Here, you'll find convenient and attentive care that's gentle on your smile and your budget.
General Dentistry – We believe that the best dental treatment is preventing problems before they start. Through ongoing preventative care, oral cancer screenings and early diagnostics, we may be able to significantly reduce the extent of dental treatment you need in the future.
Cosmetic Dentistry – Enhance the appearance of your smile with customized aesthetic treatments. There's something for every budget, ranging from professional teeth whitening to makeovers with dental veneers.
Restorative Dentistry – A damaged or decaying tooth can wear down at accelerated rates, altering other teeth along the way. Our tooth-colored restorations such as white fillings, ceramic crowns and porcelain inlays/onlays are just a few of the types of treatments that we offer.
Oral Surgery – Emergency or routine extractions and wisdom tooth removal are sometimes needed for optimal oral health. If restoring your tooth isn't an option, it may be best for your overall smile to have it pulled.
Root Canal Therapy – Preserve abscessed or dying teeth with endodontic treatment to avoid unnecessary extractions. Gentle root canal therapy maintains the placement and structure of your tooth to prevent changes in your smile's alignment.
Periodontics – Did you know that gum disease is the leading cause of adult tooth loss? Periodontal infections are closely linked to significant health complications, including heart disease and diabetes. With the right care, you may be able to boost your immune system and save your smile.
Paediatric Dentistry – From routine exams to restorative treatments, we care about the dental health of your child. We created a kid-friendly exam room so coming to see us is a positive experience for children of all ages.
Orthodontics – A straighter smile could boost your oral health and confidence, too! With translucent aligner systems like SureSmile, you can enjoy discreet braces that fit your busy lifestyle.
Request an Appointment
Take that first step towards a healthier, more beautiful smile. Contact our Calgary NE practice today to schedule a new patient appointment!
CONTACT US »
*Our services are provided by general dentists.

Madigan Dental Services | (403) 273-3166