About Us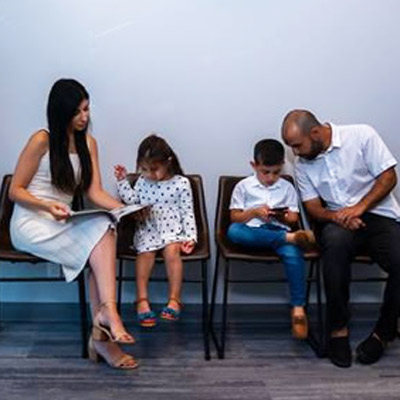 Welcome to Madigan Dental! Our warm, friendly team extends an invitation to all ages in our area. If you require dental care, we can provide for the needs of your entire family. We're pleased to have been a part of the Northeast Calgary community for more than 22 years.
With a convenient location on Memorial Drive, it's simple to reach our practice. You can drive and park on-site for free or take the bus, which stops right in front of the clinic. Originally located just a few doors down, you'll find us in the same plaza as we have been for years but we are now in Suite 48.
Informing You During Your Care
In our five-chair practice, we can accommodate multiple patients at one time. We'll treat you with the respect you deserve and put your needs and best interests first.
Our dentist, Dr. Anuka Mahajan, is dedicated to making sure you are fully informed about your dental care. She'll perform a thorough evaluation, then discuss all treatment options with you. You'll be informed of the realistic outcomes, possible complications, costs and go over informed consent.
MEET DR ANUKA »

Use Your White Card Here
We welcome the social services white card. At our full family dentistry office, you'll find a broad array of services from hygiene checkups to root canals and orthodontics. Would you like to schedule an appointment? Contact us today! Same-day bookings are available. With our late opening hours, you don't have to miss work or take your kids out of school for your visits with us.

About Madigan Dental | (403) 273-3166