Tooth Bonding at Madigan Dental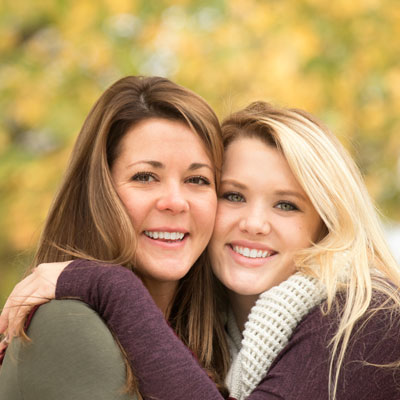 At Madigan Dental, we want to work with you to make sure that you're thrilled with the way your smile looks. We create personalized plans for each individual to make sure that you're satisfied with your results. If you would like to make a change to your smile, you may be interested in learning more about tooth bonding.
What Is Bonding?
Bonding uses a material called composite resin that is applied directly to the teeth. Then, it can be shaped and polished to look bright and sparkling. It can mask imperfections including chipped teeth, fractured teeth, misshapen teeth, gapped teeth, shortened teeth and stained teeth.
Only a Single Appointment Is Needed
If you would like a simple option to improving the way your teeth appear, tooth bonding may be the ideal solution for you. It's cost-effective and completed quickly. After we've determined that it's appropriate for you, we'll apply the composite resin material, painting it on layer by layer. You'll leave our office showing off your new smile.
During your appointment for tooth bonding, we'll discuss what you would like to get from having your teeth bonded. Once we know that it's suitable for you, we'll get started. We'll first etch your teeth so that the material can stick to them and apply a conditioning liquid. Then, we'll choose the correct shade of composite material to use and carefully apply it to your teeth. The composite resin is then molded and smoothed. We have a specialized light that we'll apply to the tooth to harden the material.
Once you've had any dental procedure completed, you want to make sure that your results are long-lasting. Tooth bonding is no different. There are some key points that you should be informed of. Adhering to them will help to ensure that your newly bonded teeth stay in great shape. Stay away from coffee, tea and tobacco use, all of which can stain your teeth.
Be sure that you brush twice a day, floss daily and see us for your checkups every six months. Seeing our dental team regularly may help you enjoy good oral health. We can check your bonded teeth especially closely to make sure that they don't need further attention.
Book Your Visit Today
Contact our team today to schedule an appointment for tooth bonding in Calgary NE! We're open late for your convenience. Your health insurance can be used for your visits.
CONTACT US »
*Our services are provided by general dentists.

Tooth Bonding Calgary NE, Marlborough Park AB | (403) 273-3166