Dentures at Madigan Dental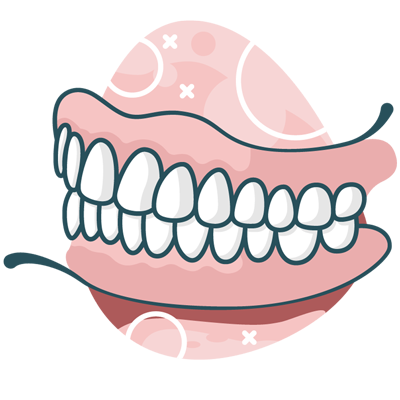 If you're missing teeth, you've probably thought about what you can do to restore the function and aesthetics of your smile. At Madigan Dental, we provide full and partial dentures to replace your teeth that have gone missing. This removable appliance is suitable for people who have all teeth missing or only some teeth that are gone.
Why You Need to Replace Missing Teeth
If you have lost teeth, you might have noticed that your facial profile doesn't look the same as it used to. That's because your teeth fill out your face, giving it fullness. Dentures can restore that same fullness so that your appearance is rejuvenated. You'll also notice that you may be able to eat and speak better with your dentures than you could before. Enjoy your favorite foods and have the confidence to talk to others by getting a new denture.
Our Local Laboratory
Our dental laboratory is located locally. We've chosen to have all of our products, including our dentures, created there. If there is a question, we can easily communicate with their technicians to make sure that you get the best possible results. Plus, you won't have to worry about longer waiting times to receive your denture!
Replacing All of Your Teeth
If you have no teeth remaining in your mouth, you may benefit from having a complete denture. We can also extract any teeth that are no longer vital. Then, the extraction sites must heal before we can fit you with full dentures. This traditional form of a denture is held into place with a strong seal on your gums.
Replacing Some of Your Teeth
You may still have some healthy teeth left in your mouth. If so, you don't want to have them extracted. You can keep your vital teeth and have the remaining space filled with a partial denture. These dentures will fit around your remaining teeth.
Schedule Your Same-Day Visit
Would you like to get in immediately to be fitted for full and partial dentures in Calgary NE or to explore any of our other services? Contact our friendly team today by phone or email to schedule your same-day appointment with us! We have convenient late opening hours available.
CONTACT US »
*Our services are provided by general dentists.

Dentures Calgary NE, Marlborough Park AB | (403) 273-3166