Meet Dr. Anuka Mahajan (Dentist)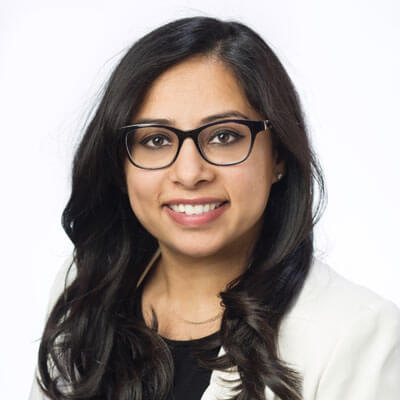 Dr. Anuka was inspired to become a dentist because she wanted to help people. "I get to meet new faces every day and help create beautiful and healthy smiles."
Education and Professional Development
To prepare for her career in dentistry, Dr. Anuka earned a Doctor of Dental Science from the University of Western Ontario in 2012. She has attended the Pacific Dental Conference.
Helping Patients Feel Comfortable
I strive to provide a relaxed and comfortable environment for my patients and try to ease any apprehension with a steady flow of terrible jokes.
Keeping Busy in Calgary NE
When she's not at the Madigan Dental, Dr. Mahajan enjoys traveling, spending time with her kids and family, skiing, swimming and volunteering. In recent years, she volunteered with Dentistry For All for 2 weeks in Guatemala, helping those in need with dental education, prevention, and treatment.
Book Now
Contact us today to schedule an appointment!

Dr. Anuka Mahajan Calgary NE | (403) 273-3166