Orthodontics at Madigan Dental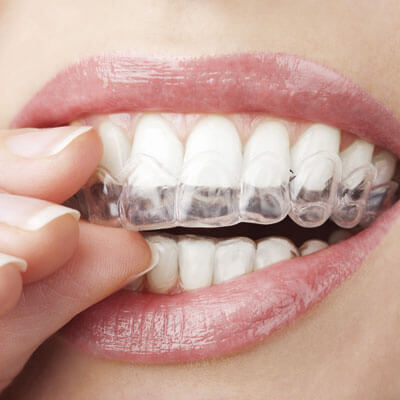 At Madigan Dental, our team offers a full range of services to benefit your entire family. We welcome all ages at our office, from kids to seniors. At any stage of life, you may be interested in considering straightening your teeth. If so, we have the modern orthodontic solution you are looking for – clear aligners from SureSmile. Read on to learn more!
The Benefits of Clear Aligners
Metal braces used to be the standard of care within orthodontics. In more recent years, however, there has been a shift toward a more discreet option: clear aligners. Our patients love that their clear aligners are
Nearly invisible
Removable
Comfortable to wear
Additionally, you won't need as many dental progress checkups as you would with traditional braces, making clear aligners more convenient for your busy schedule.
SureSmile
Known around the world, SureSmile has been used by millions of happy patients. It allows you all the benefits of clear aligners. You'll wear them for 22 hours a day and can remove them to brush, floss and eat or for a social event.
What to Expect When You Begin Orthodontic Treatment
The first step is to have an evaluation. We'll examine your teeth and discuss what you would like to achieve. The only requirement is that your teeth are healthy before you can embark on orthodontic treatment. If you have a concern such as less-than-optimal gum health, we'll have to address it before you can proceed.
We'll let you know what you can expect from treatment and what each step will involve. Scans and pictures will be taken of your teeth, which are sent to a laboratory. Within a week, you'll receive an email with a link to a video that shows your before-and-after pictures. You'll be informed of all costs and can then decide to move forward feeling fully informed.
Contact our team to book your time for orthodontics in Calgary NE! We have convenient late opening hours available.
CONTACT US »
*Our services are provided by general dentists.

Orthodontics Calgary NE, Marlborough Park AB | (403) 273-3166